BLOG
Instagram has announced the launch of Reels

Instagram has announced the launch of Reels (i.e. "reels") in France and Germany
After examining the user experience, Instagram has decided to set music formats to the maximum priority. Reels has the same logic as Tiktok, but is integrated in Instagram itself. Now users will be able to enjoy not only posts, stories and IGTV, but also "reels".
Reels presents a set of editing tools that make it easier to film creative videos. The challenge for Reels is in getting Instagram users to create a different type of content, more off-the-cuff and "natural" than TikTok videos are. Instagram hasn't announced when it's planned to roll out Reels globally or to US market so far.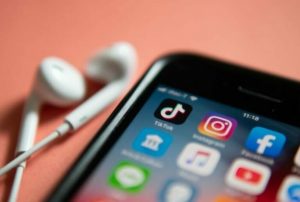 Meanwhile, TikTok doesn't want to loose it's positions and announced that it will invest €13 million to launch a learning platform for short-form videos and entertainment content.
Dubbed #LearnOnTikTok, the venture aims to bring together educators and experts with creators to build a library of educational content.
The type of content users will be able to find on the platform might include science tutorials, cooking tips and other instructional videos. Cambridge University has agreed to share research videos and fact-based content.
Stepping into TikTok territory, YouTube is apparently testing a new feature in its mobile app which will allow users to record and share short-form videos, maximum 15 second length. The company announced a test flight on its support site. It's not entirely clear whether the content could be monetised in future, but given the rapidly growing success of competitor TikTok, it seems YouTube is desperate to catch up.
Let's look how Youtube and Reels are attempting at challenging TikTok's growing popularity. Could it be a long -time updates or the popularity will be short-lived?